April 2014 Edition
CONTINUUM Q AND A
Rachel Nichols: I mean, for me it was when I read that I was really excited about it. I was really excited about the idea of this weird kind of potential, we're certainly not on the same side but maybe we're not total enemies anymore kind of friendship to form and my relationship with Garza really is interwoven throughout the season and it is – it does take a lot of twists and turns. It was something really, really fun to shoot as well. Luvia and I would have a great time together and I like when we get to have that opportunity for uncertainty in a relationship which we do quite frequently but this is the first time aside from the few times I had an alliance-ish
More
FEATURED PODCAST
Time Capsule Episode 150 has a look at Transcendence with cast interviews, behind the scenes artists, and director. Interview comments include Johnny Depp and director Wally Pfister. Geoffrey Fletcher comments on the 2014 Bombay Sapphire Imagination Awards contestants. The award winners will be attending at Tribeca Film Festival. There's a few minutes of the X-Men Days Of Future Past Press Conference at SDCC. Spotlight has Aaron Ashmore and Saul Rubinek of Warehouse 13.
Brian Henson Q And A
"What we say is your creature has to do this performance for – whatever it is – two minutes and it has to get through that two minute screen test and look great. But the truth is if it falls apart right after the cameras cut – if it falls to bits, you still win because the point was to bring that creature to life in the most believable and most intriguing way for the length of the screen test and that really is part of what we do.When we build a creature that we know has to do one shot, we will build the creature very differently than a creature that we're going to build that needs to have a redo 40 lines of dialogue across 20 pages of the script. "
More
MIRA JOINS SKIES
See on
Scoop.it
-
Sci-Fi Talk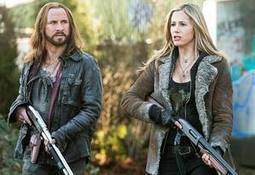 Get ready for a gun-toting, wisecracking Mira Sorvino. The Oscar winner joins TNT's Falling Skies this summer for a multiepisode arc as... (Get ready for a gun-toting, wisecracking @MiraSorvino on #FallingSkies! See on
www.tvguide.com
A GRIMM ROMANCE
LOVE GRIMM STYLE
Bree Turner: Well the proposal – I mean the whole episode was super fun for us to shoot.There was – we really packed in the whole episode from the roller-coaster promotions, from the night of the proposal and then getting engaged and then the parents coming in the end – it's really filled. Silas Weir Mitchell: The writers really make it as complicated as they possibly can.And so as soon as you think everything is fine, you know, the parents show up and it gets extremely difficult. But yes the shooting of that scene was really, it was fun. More
Visit
This Site
To Get More Cool Content For Your Blog
Tweet
REWIND
See on
Scoop.it
-
Sci-Fi Talk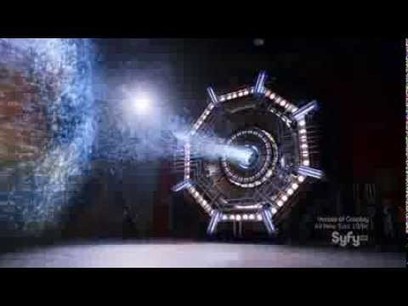 Cancelled TV pilot of the sci-fi series; REWIND (Series 01 - episode 01) Cancelled TV Show/Film which revolves around a team of military field operatives and... See on
www.youtube.com
Young newlyweds Paul (Harry Treadaway) and Bea (Rose Leslie) travel to remote lake country for their honeymoon where the promise of private romance awaits them.Shortly after arriving, Paul finds Bea wandering and disoriented in the middle of the night. A s she becomes more distant and her behavior increasingly peculiar, Paul begins to suspect something more sinister than sleepwalking took place in the woods.Treadaway (CONTROL) and Leslie (HBO's Game of Thrones") give captivating leading performances as a couple that takes new love to disturbing depths. With romance slowing giving way to terror, writer/director Leigh Janiak puts her unique stamp on this intimate, chilling thriller