April 2014 Edition
INDIE – SOULMATE
Recently widowed Audrey moves to the countryside in a bid to get her life back on track. When she realizes the cottage she's renting is haunted, she decides to stay and strikes up an odd relationship with the ghost…More
Brian Henson Q And A
"What we say is your creature has to do this performance for – whatever it is – two minutes and it has to get through that two minute screen test and look great. But the truth is if it falls apart right after the cameras cut – if it falls to bits, you still win because the point was to bring that creature to life in the most believable and most intriguing way for the length of the screen test and that really is part of what we do.When we build a creature that we know has to do one shot, we will build the creature very differently than a creature that we're going to build that needs to have a redo 40 lines of dialogue across 20 pages of the script. "
More
CONTINUUM Q AND A
Rachel Nichols: I mean, for me it was when I read that I was really excited about it. I was really excited about the idea of this weird kind of potential, we're certainly not on the same side but maybe we're not total enemies anymore kind of friendship to form and my relationship with Garza really is interwoven throughout the season and it is – it does take a lot of twists and turns. It was something really, really fun to shoot as well. Luvia and I would have a great time together and I like when we get to have that opportunity for uncertainty in a relationship which we do quite frequently but this is the first time aside from the few times I had an alliance-ish
More
MIRA JOINS SKIES
See on
Scoop.it
-
Sci-Fi Talk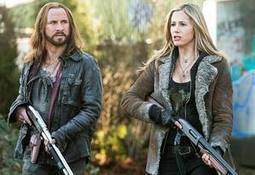 Get ready for a gun-toting, wisecracking Mira Sorvino. The Oscar winner joins TNT's Falling Skies this summer for a multiepisode arc as... (Get ready for a gun-toting, wisecracking @MiraSorvino on #FallingSkies! See on
www.tvguide.com
A GRIMM ROMANCE
LOVE GRIMM STYLE
Bree Turner: Well the proposal – I mean the whole episode was super fun for us to shoot.There was – we really packed in the whole episode from the roller-coaster promotions, from the night of the proposal and then getting engaged and then the parents coming in the end – it's really filled. Silas Weir Mitchell: The writers really make it as complicated as they possibly can.And so as soon as you think everything is fine, you know, the parents show up and it gets extremely difficult. But yes the shooting of that scene was really, it was fun. More
Visit
This Site
To Get More Cool Content For Your Blog
Tweet
FEATURED PODCAST
Time Capsule Episode 148 – Comments from cast and director from Captain America The Winter Soldier.A fond goodbye to Being Human with Anna Fricke, Sam Witwer and Meaghan Rath. Spotlight has Laura Vandervoort, Greg Byrk and Greyson Holt of Bitten.
REWIND
See on
Scoop.it
-
Sci-Fi Talk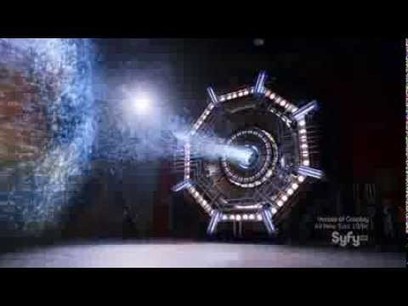 Cancelled TV pilot of the sci-fi series; REWIND (Series 01 - episode 01) Cancelled TV Show/Film which revolves around a team of military field operatives and... See on
www.youtube.com
Directed and written by Onur Tukel. (USA) – World Premiere, Narrative.
Misanthropic and immature Eric faces a premature mid-life crisis after his girlfriend leaves him. With no career and even less charisma in bed, it seems like this loveable loser is beyond hope, until one fateful summer night when a vampire bites him in a Brooklyn alleyway. The next day, Eric finds his confidence invigorated and his stomach in excruciating pain that can only be cured by one thing…blood. Onur Tukel directs and stars in this delightfully dark comedy about love, lust, and humanity.
Directed and written by Christopher Denham, (USA) – World Premiere, Narrative.Three family members head deep into the woods for a hunting trip that doubles as a distraction from their troubles at home. When all of their gear is stolen, they turn on each other, but soon realize there are much more treacherous forces at work. Actor Christopher Denham takes his second turn in the director's chair with this finely crafted horror-thriller starring Pablo Schreiber (The Wire, Orange is the New Black), Aaron Staton (Mad Men), and Wrenn Schmidt (Boardwalk Empire).